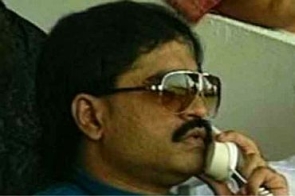 Islamabad's point man for track-II dialogue with India, Shahryar Khan, has made a U-turn on his earlier remarks, when he acknowledged the presence of India's most wanted terrorist Dawood Ibrahim in Pakistan.
Hours after saying that Ibrahim had been "chased out" of Pakistan and he may be in the UAE, Khan said he had no idea whether the underworld don was in the country.
"I have never, never, when I was in the foreign ministry or now. (I) do not know where Dawood Ibrahim lives. I am only reflecting what the press has been saying, the Pakistani press has been saying about the gentleman," Khan told the media.
"The ministry of interior would have probably known but the foreign ministry does not (know). I have no idea whether he is in Pakistan, if he ever has been (there)," he said.
On Friday, Khan had said that Dawood had once lived in Pakistan. This is the first time a Pakistani official has acknowledged the mob boss's presence in the country.
"Dawood was in Pakistan but I believe he was chased out of Pakistan. If he is in Pakistan, he should be hounded and arrested. We cannot allow such gangsters to operate from the country," Khan, Prime Minister Nawaz Sharif's special envoy for Track-II dialogue with India, had said.
He had earlier said that if Ibrahim was in Pakistan, he would have been arrested by now.
Khan made the remarks while talking to reporters at a pre-launch event organised in London by the Indian Journalists' Association for his latest book Cricket Cauldron: The Turbulent Politics of Sport in Pakistan.