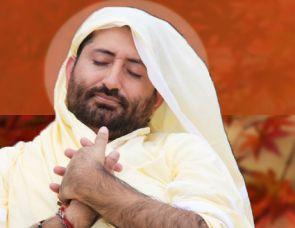 Self-styled godman Asaram Bapu's son Narayan Sai, against whom a look out notice has been issued in connection with a sexual assault case, has given advertisements in local newspapers claiming that he is innocent and will not run away. The advertisements also mention that Sai will take a legal recourse in the matter.
The Surat police had on Wednesday summoned him for questioning by serving notice to various ashrams in Gujarat run by the father-son duo. The whereabouts of Sai are not known to the police and the advertisements say anything about where he is holed up.
"Our client has not gone away and will not run away," the advertisements, issued through his advocate Gautam Desai, said.
The advertisements alleged that the FIR against him was fabricated and facts in it were manipulated by the complainant. It further said that his client will take a legal recourse to protect himself.
The police had on Wednesday summoned Sai to appear before them by slapping a notice on him, in connection with the sexual assault case lodged against him and his father by two sisters. Police sources said the notice was served to his ashrams asking Sai to appear before police immediately.
The younger of the two sisters had filed a complaint against Asaram's son Narayan Sai, accusing him of repeated sexual assault between 2002 and 2005 when she was living in their Surat ashram. While the elder of the two sisters, in her complaint, had accused Asaram of repeated sexual assault between 1997 and 2006 during the time she had been living in his ashram on the outskirts of Ahmedabad city.
Six police teams formed by the Surat police to trace Narayan Sai had claimed to have got vital clues regarding the case.
On Wednesday, the police had started videographing the entire ashram and conducted a thorough inspection of the premises.