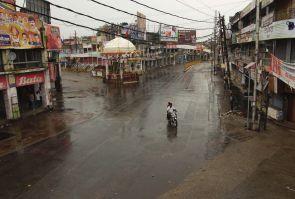 Union Minister Jairam Ramesh on Sunday refuted reports that he wanted Rahul Gandhi to apologise to the Muslim community for his controversial remarks that ISI was having links with Muzaffarnagar riot-hit youths, saying that his comments were twisted by the media.
"I didn't say Rahul Gandhi should apologise," he said, adding that news channels "twisted my comments".
Senior Urdu journalists had on Saturday told Ramesh in Delhi that the community was hurt by Gandhi's remarks and suggested that the Congress vice president should apologise.
In response, Ramesh acknowledged the controversy created by the remarks and said what they have suggested may be looked into.
"His (Rahul Gandhi's) intention was not to malign or hurt any community. But it was blown out of proportion by the media and Congress adversaries," Ramesh had said.
Gandhi was served a notice by the Election Commission on October 31 on the charge of violating the Model Code of Conduct with his remarks.
Gandhi had pleaded not guilty to the charge while seeking to justify his remarks.