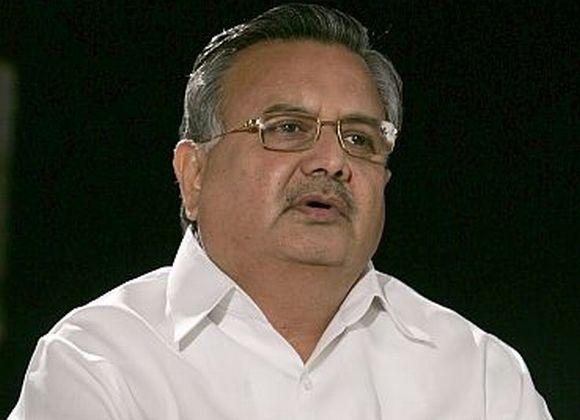 As the Bharatiya Janata Party, the Bharatiya Janata Party appeared heading towards clinching its third consecutive victory in Chhattisgarh, Chief Minister Raman Singh on Sunday thanked people of the state for the "hat-trick" and described the day as "historic".
The BJP has so far won 14 seats and is maintaining leads in 34 constituencies as the counting for the Assembly elections was drawing to a close. Its rival Congress has won 12 seats and was leading on 28 seats.
"It is a historic day and I thank people of the state for the BJP's hat-trick," Singh told reporters here. Singh, who has been the chief minister of the state for consecutive two-term, said people have voted for his pro-development work and welfare measures.
The chief minister has also won Rajnandgaon assembly constituency by defeating Congress' Alka Mudaliyar by a margin of 35,866 votes. Singh got 86,797 votes while Alka could get 50,931 votes.
Alka is wife of Congress leader Uday Mudliar, who was killed in a Naxal attack in Darbha valley under Bastar region in May this year.