'I am a journalist and I will continue to do my job.'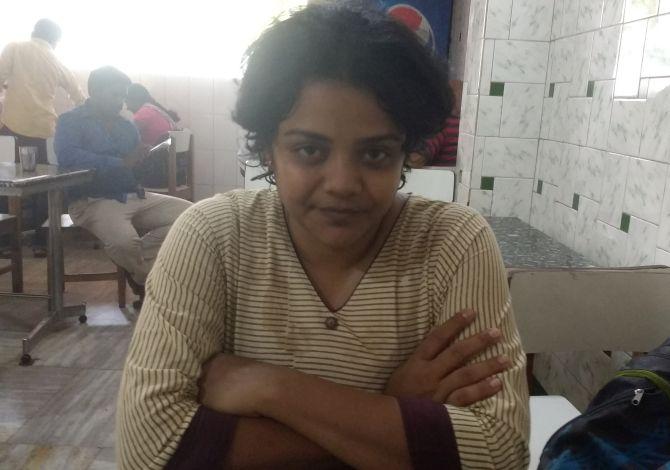 IMAGE: Sandhya Ravishankar. Photograph: A Ganesh Nadar/Rediff.com
Sandhya Ravishankar, a feisty journalist, is being threatened online for a series of exposes on illegal sand mining in Tamil Nadu.
In 2015, she was served a legal notice after one of her exposes was published in the Economic Times.
After a series of investigative reports appeared on thewire.in recently, she was subject to intense trolling on her Twitter feed, and a blog was created to cast aspersions on her journalistic integrity.
Following the online harassment, Ravishankar filed a complaint with the Chennai cyber police and met the police commissioner.
Ravishankar spoke to Rediff.com's A Ganesh Nadar.
Why are you being targeted for your exposes?
I have been writing about sand mining since I was in Times Now TV in 2013. After that I have written about sand mining in the Wire and also in the Economic Times.
I have a defamation case against me (for my ET article). Now I have received a legal notice (the businessmen allegedly involved in the sand mining) saying they will file a criminal defamation case against me (for the Wire articles).
The defamation case (for the ET article) is on and it is being contested (by Times Internet).
Personal appearance has been done away with and the case is on (before the Madurai bench of the Madras high court).
You have spoken about harassment and filed a complaint with the police.
Yes. What they (the trolls) did was put out my phone number on Twitter and circulated a rumour that I was anti-jallikattu.
I was called and abused and threatened. I had to cope with all sorts of abusive people.
I complained to the police and gave them all the numbers from which I had got dirty calls.
After that, the calls stopped.
What happened after that?
After that, various blogs appeared saying they have five private detective agencies following me.
They claim to have videos of me meeting various people and smoking in a coffee shop.
I have lodged a complaint of stalking as it is an invasion of my privacy.
The police provided me security. Now they have two men there at all times.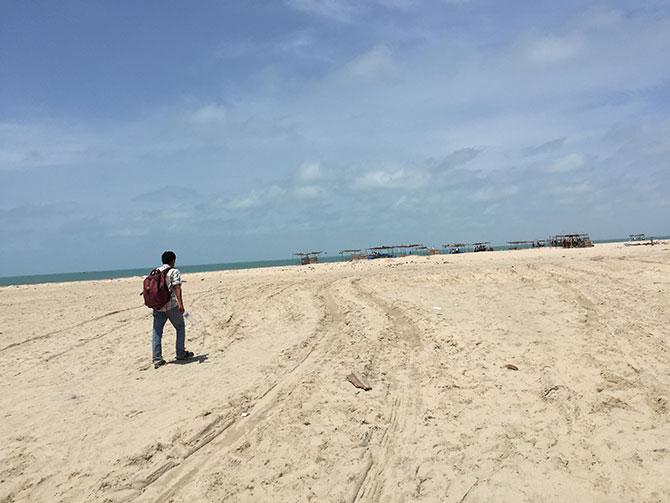 Image published only for representational purposes. Photograph: Saisuresh Sivaswamy/Rediff.com
Why is the ET article so important?
The environment ministry in Delhi sent a notice to the Tamil Nadu government asking if the contents of the article were true and to inform them if so.
They (the Tamil Nadu government) formed a committee of 11 officials who investigated it and came to the conclusion that nothing was wrong and everything was hunky dory and that all the facts in the article were wrong.
The Centre made this report available to the court and it became a public document.
I asked for a copy and was shocked to see it. They had defamed me and said that everything I had written was a lie.
I wrote to the committee, the Tamil Nadu government and the environment ministry explaining my side of the story and also questioning the findings of the committee who had not bothered to meet me; after all, their enquiry was set off by my article.
I am waiting for their reply to my letter.
Are you worried about your safety?
The Chennai police have provided security. I have been asked to take the necessary precautions since no one likes being stalked.
I would like to state that I am not afraid.
I am a journalist and I will continue to do my job.