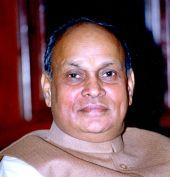 As soon as the day breaks, the silence in this VVIP segment is broken by slogans for Bharatiya Janata Party's re-election to power and leading the campaign is its chief ministerial candidate Prem Kumar Dhumal who is meeting locals with a tiny "induction chulha" in his hands.
"Bolo Dil Se....Dhumal Phir se...", the familiar slogan fills the air as Dhumal, BJP's soft spoken, mild mannered "commoner" candidate interacts with people.
"This is our answer to Congress' legacy of inflation fuelled by recent rise in the cost of LPG cylinders. These chulhas will help every household save Rs 800 per month. We will give these free first to BPL families and later to the others," says Dhumal, dubbing price rise and corruption as the twin banes of Congress rule at the Centre.
The entire BJP leadership led by the CM and his MP son Anurag Thakur has been following the same line during canvassing and projecting induction heaters as a kind of magical tool that can balance every family's upset budgets.
Across this VIP constituency so also the entire district of Hamirpur, the heater talk has caught the fancy of voters who consider BJP rebel and Dhumal's rival in the segment -- Narendra Thakur, son of saffron stalwart from the area Jagdev Chand Thakur -- not a big threat.
Interestingly, Jagdev Thakur's daughter-in-law Urmil Thakur has vacated Hamirpur, her original seat, for Dhumal who lost Bamsan assembly segment in delimitation.
For Dhumal, who is eyeing a third term as the CM, the challenge this time around is not so much anti-incumbency as BJP rebellion across the state. He, however, dismisses the rebel factor and says people want development which the BJP is capable of delivering.
"Our government has remained a government of the people. We will continue to work for the common man while the Congress will keep filling its coffers, an example of which is the scams worth lakhs of crores at the centre and those in the state led by Virbhadra Singh, the state Congress chief," Dhumal says at election rallies.
As for Narendra Thakur, locals remind you of the crushing defeat of 70,000 votes he suffered at the hands of Dhumal's son Anurag in the last Lok Sabha bypolls from Hamirpur.
Voters appear keen to rally behind the CM candidate hoping for the segment to get better after the BJP managed to lay a huge road network connecting the state. In the Congress on the other hand, there has been no official projection of a leader with Virbhadra projecting himself.
Local businessman Om Prakash says, "Hamirpur remained neglected till we got the CM. It has now become high profile and since this is the constituency of the BJP's chief ministerial candidate, Dhumal certainly has an edge."
The BJP understands the sentiment and remembers to fan it during election rallies. All over Hamirpur, Dhumal's sons Anurag and Arun are heard asking people, "Don't you want your own man, son of a farmer, Prem Kumar Dhumal, to be the CM again?" The response is invariably positive.
In saying this, the BJP consciously ignites the long standing rivalry between upper Himachal which Virbhadra traditionally represents and lower Himachal which comprises regions like Hamirpur. No wonder the state Congress has been repeatedly accusing Dhumal of trying to divide Himachal on these lines.
But that's of little consequence in the heat of electioneering considering much is at stake for Dhumal and his political future in the state. A brief glance through the CM's career reveals his extraordinary transition from common to political life.
It's this simplicity and commonness of background which the BJP is using to pin down the Congress' royalty-dotted and dynastic politics.
Dhumal, on the other hand, is being projected as the "man next door", son of a farmer, who worked as a clerk in an insurance company and later taught English in Jalandhar.
A Masters in English from Panjab University in Chandigarh and a law graduate from GNDU Amritsar, Dhumal formally entered politics as the BJP Youth Wing President in 1982 -- a path his son Anurag is following.
He unsuccessfully contested Lok Sabha in 1984 but got elected in 1989 defeating Congress heavyweight Narayan Chand Prashar. The rest is history.
Most locals swear by the man's accessibility and affability. "We feel Prem Kumar Dhumal is one of us," says Khimi Ram, a local, citing price rise and corruption as the big issues weighing on voters' minds.
In Hamipur, Dhumal also commands an edge on account of being a Rajput who comprise 40 per cent of the 73,000-odd votes. Of the remaining, 25 per cent are Brahmins and 20 per cent SCs and Khatris.
Traditionally seen, Hamirpur has mostly elected BJP nominees and that explains why Dhumal himself hasn't campaigned much in the area.
Holding the fort for him are sons Anurag Thakur, president of Bhartiya Janata Yuva Morcha and Hamirpur MP and his younger sibling Arun, whose grounding in politics has only just begun.