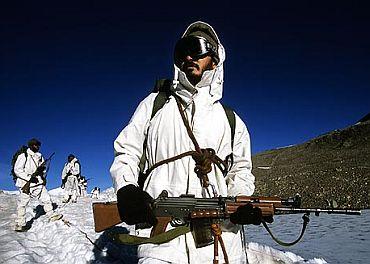 With cricket frenzy peaking in the country during the last week of the World Cup, army jawans posted at remote outposts of the inhospitable Siachen glacier were also not to be left behind -- getting ball-by-ball updates via satellite phones.

The troops deployed at the world's highest battlefield were given live updates of the semi-final and final matches in which India trumped Pakistan and Sri Lanka respectively to lift the World Cup.

"50 per cent of our troops in the Siachen glacier live in remote posts where only seven to nine people live and TV and generator sets are not there. These troops were given a ball-by-ball update on the two matches over satellite phones," army officials said in New Delhi.

They said the rest of the troops under the Siachen Brigade could watch the two matches live, as they had access to television and generator sets.

Officials said temperature was minus 40 degrees there and jawans had to be to stopped from celebrating Indian victory in view of the impact of the extreme weather conditions on their health.

Siachen is the world's highest battlefield and has been witness to some of the fiercest battles between India and Pakistan.