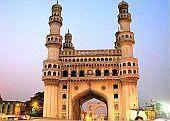 The Congress in Andhra Pradesh on Wednesday took serious exception to the comments of MIM president Asaduddin Owaisi that the ruling party has become 'communal' and allowed Sangh Parivar activists to have a 'free run'.

Asserting that the Congress has taken a number of measures like reservation for the benefit of minorities, state party chief Botsa Satyanarayana asked how can Owaisi say that the party has turned "communal".

While announcing the withdrawal of his party's support to the ruling coalition at the Centre and the Congress government in Andhra Pradesh last Monday, Owaisi had alleged that minority community members were targeted in a series of communal incidents in the last few years.

He had also accused the Kiran Kumar Reddy government of allowing "Sangh Parivar activists to have a free run" in Andhra Pradesh.

The flash point in the ties between Congress and MIM, allies since 1998, came with a tarpaulin being allowed to be laid on a religious structure at the historic Charminar here, which Owaisi said is in violation of an Andhra Pradesh High Court order to maintain status quo at the site.

The Congress government has implemented quota for Muslims in jobs, provided scholarships to them and enhanced the budget for minority welfare schemes from around Rs 30 crore during TDP regime to about Rs 500 crore now, Satyanarayana said.

He also said that Congress had paid adequate compensation to the victims of communal violence and also took prompt action against rioters.

Noting that the issue at Charminar was sensitive in nature, the Congress leader said it could have been sorted out through talks.