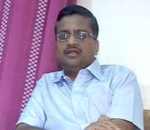 Refuting Indian Administrative Service officer Ashok Khemka's charges that his transfer was done with malafide intention, Haryana Chief Minister Bhupinder Singh Hooda on Tuesday said action will be taken against anyone found guilty if the bureaucrat's assertions on land deals are found true.
"In case the assertions made by the IAS officer proved someone guilty in the inquiry, action would be taken against the defaulter. And If Khemka has misquoted facts, action would be taken against him," said Hooda while talking to media persons at Panchkula, according to a press release by the Haryana government.
At the outset, the chief minister stressed his government was "not favouring anyone and was acting in a neutral manner". Hooda also said that as far the issue of transfers was concerned, it was "prerogative" of the government. He said that he has directed the Chief Secretary P K Chaudhery to examine the assertions made by Khemka.
The release was distributed at the All India Congress Committee headquarters in Chandigarh with party leaders saying that since the issue being an administrative one, only the state government can respond and "we support that".
Sources said that the central leaders of the party also had a communication with Hooda on the issue, who told them that Khemka's transfer has nothing to do with Vadra issue.
Earlier in the day, Congress general secretary B K Hariprasad dismissed as "baseless" the charges that the officer was transferred in the wake of his decision to probe alleged undervaluation of properties dealt with by Vadra.
"The allegations are baseless. There is no witch-hunt. We do not question the integrity of the officer," he said but added, "it is the prerogative of the government to transfer any bureaucrat. The chief secretary will be able to brief about the reasons behind the transfer," he told PTI.

Image: IAS officer Ashok Khemka