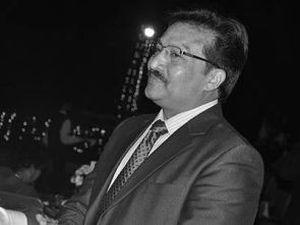 Congress president Sonia Gandhi's close aide Vincent George on Monday got some relief from the Delhi high court which stayed trial court proceedings against him in a 12-year-old disproportionate assets case.
Justice Veena Birbal stayed the proceedings on a plea filed by George challenging the trial court order summoning him as an accused in the case.
"The proceedings before the special judge are stayed," Justice Birbal said.
Appearing for George, senior advocate Neeraj Kishan Kaul cited several Supreme Court judgements and said, "It is a fit case for stay of proceedings. CBI has filed a closure report after they could not locate anything in the case. This is a pure case of harassment of my client."
On the last date of hearing, Justice J R Midha had recused himself from hearing the case without citing any reason.
George was supposed to appear before the special court on August 30.
George had approached the high court challenging the July 18 order of the Special Judge rejecting CBI's closure report and summoning him as an accused in the case, saying there was sufficient material to proceed against him.
"Final report filed by CBI is not accepted. Further, it is held that sufficient material is available on record for proceeding against Vincent George for the offence punishable Under Section 13(1)(e) of Prevention of Corruption Act (PCA) relating to possession of assets by a public servant disproportionate to known sources of income.
"He be summoned as an accused for offence punishable under section 13(1)(e) of PCA, 1988, for August 30," the trial court had said in its order.
An FIR was registered against George in 2001, when the NDA was in power, by the CBI in which he was alleged to have been in possession of disproportionate assets from November 1984 to December 1990, a charge trashed by him.
The allegation against George is that while holding the office of public servant as private secretary to former prime minister and the then leader of opposition Rajiv Gandhi, he acquired assets in the name of his wife, children and close relatives which were disproportionate to known sources of his income.
The CBI had alleged that George had amassed huge wealth after 1990 which included commercial and residential properties in posh South Delhi area, properties in Bangalore, Chennai, Kerala and agriculture land bordering Delhi besides cash of over Rs 1.5 crore in bank accounts.
In May this year, the CBI, however, filed a lengthy closure report saying, "the allegations in the FIR have not been substantiated and it is, therefore, prayed that final report for closure of this case may be accepted and the documents seized/collected during the investigation be returned to persons concerned."
The closure report detailed the various positions held by George from 1975 to 1977 when he was an assistant in AICC following which he was deputed as personal staff of former Prime Minister Indira Gandhi in 1980. After her assassination in 1984, he was associated with Rajiv Gandhi in different capacities.
It said investigation had showed that foreign remittances which were included in the category of income of George and his family members came from the US sent by other family members as financial help.
Image: Vincent George