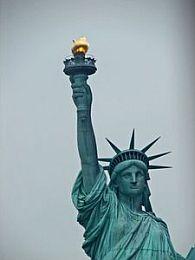 "The issue of H-4 visas is not about reciprocity, it is about basic human rights," says Duke University Professor Vivek Wadhwa, who has emerged as a passionate champion of the H1-B cause.
"How can any civilised country allow the creation of an underclass? H-4 spouses are mainly women. They are usually as highly educated as their husbands. They come here with excitement, but after a few months get depressed," Wadhwa said.
"In some states, they can't get driver's licenses or open bank accounts. Amazingly talented women are confined to their homes. Women in Saudi Arabia have greater freedoms than America provides these women."
"So how can America criticise the rest of the world for mistreatment of women when this happens here -- because of US government rules?"
"I agree that India's hypocrisy needs to end. If it wants other countries to open their markets to its products and services, it needs to do the same. So I support reciprocity," he added.
"The lesson for both the US and India -- let us practice what we preach. If we value free markets and human rights then do something about these issues. I agree with reciprocity on trade matters. H-4 is basic human rights. We should not be bartering these," he said.
Dr Thomas Abraham, founder of the Global Organization of Persons of Indian Origin, echoed similar views.
"As we live in a globalised society, India must also reciprocate to allow spouses of foreign citizens working in India on temporary assignments," Abraham said.
"It is very unfortunate that even in the scientific and academic field, India does not allow foreigners to come in while many top-notch technical institutions such as IITs and NITs have between 40 to 53 percent faculty positions vacant."
"About Indian companies coming to America, they do employ Americans and have been creating jobs in America. They bring people from India with specialised skills and knowledge and that is good for America too since all these companies have global competition. Here, supply and demand rules."
"If they don't bring highly skilled people from India to provide services to the American industry at reasonable cost, American businesses won't be able to compete in the international business," Abraham added.
Professor Ron Hira of the Rochester Institute of Technology, who testified in Congress against the H1-B visa, said, "I don't have much of an opinion about the spouses working. It could increase the labour pool in the US. I gave (India's) NASSCOM (National Association of Software and Services Companies) advice to look at how the Japanese automakers handled the backlash against them (by employing locals). The IT firms continue to say they are going to hire locally, but never follow through."
If US immigration laws are becoming more restrictive, some of the blame for it lies with the Indian companies and the government of India, some activists pointed out.
Take the case of Rahul (not his real name), a second-generation Indian American from Florida. He was working with NASA as an engineer but felt an urge to help Indian villages with new technology on infrastructure building.
He left for India and worked in a remote village for some time. Now the Indian government is not extending his visa.
"He is only helping India. But India cannot even appreciate that," pointed out an activist at Immigration Voice.

He felt that once the immigration reform bill is passed, Indian companies will face problems bringing people from India.
"Naturally they will influence government of India to act against America. It will affect the trade and labour sectors," he said.
Five years ago, Sanjay Puri, founder of the US India Political Action Committee, warned about this at a meeting of the Indian American Leadership Initiative in Washington, DC.
Though an avid supporter of outsourcing, he said he was worried about the impact of it in the US and the undercurrents of anger brewing in many sections of the community.
"It will not blow over unless the Indian companies do things to avoid it," he had said.

"We have to see things as it is. When you fire a person from a job, you are firing a family."
Indian companies, he had pointed out, were not learning from the Japanese.
"The Japanese sell more cars than their American counterparts. But nobody has a problem. Many of the components of the Japanese cars are made in the US," Puri noted, "They have several plants in US cities employing Americans."