Why the proposed United States rule change for H-4 (dependent) visa holders is not enough and what you should do about it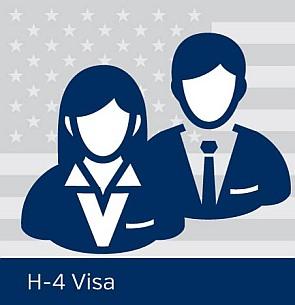 On May 12, the US Department of Homeland Security published proposed regulations that, once finalised, will allow certain H-4 spouses of H-1B visa holders to apply for work authorisation.

Although the DHS states that it considered extending employment authorisation to all H-4 spouses, fearing challenges from anti-immigrant groups, it 'rejected this alternative as overbroad'.

As written, this proposed rule only permits an H-4 beneficiary whose H-1B spouse has taken substantial steps to attain lawful permanent resident status (a Green Card) through the employment-based process to be eligible for work authorisation.

By this programme, the DHS 'intended to remove the disincentive to pursue the immigration process' caused by the Green Card backlog, and align the United States temporary employment visa market with Canada and Australia.
This rule does not achieve those goals, because those countries do not place similar limits on work authorisation for spouses of skilled workers.
The proposed measure is a welcome change, but it is not enough for the Obama administration to put a band-aid on a severed leg.

It is time to make your voice heard by submitting comments to DHS, because an H-4 spouse should be allowed to work akin to spouses of L and E visa holders.
The DHS estimates that in the first year, approximately 100,000 H-4 visa beneficiaries would be eligible to apply for work authorisation and 35,000 per year thereafter.

These men and women come to the United States because their spouse is employed by a company in the US on an H-1B visa and under this proposed rule, the H-4 spouse would wait until the Green Card process is started to apply for work authorisation --most likely the spouse has waited, without working, for six years.
This potentially six-year delay is exactly how this rule does not put the US on par with Canada and Australia: Neither of those countries limits work authorisation for the spouses of skilled employees in this manner.
In those first six years, had the spouse been work authorised, s/he could have been a founder of the next social media company, the tastiest dumpling or Samosa company, or a researcher who develops a cure for cancer -- all the while contributing to the US economy.

But we will never know what that spouse could have done in those first six years, because this rule does not allow all H-4 spouses to work as is permitted for the spouses of other non-immigrant work visa holders.
Unlike the L visa, which does not have a cap, the US caps new H-1B visas at 65,000 annually. Permitting all H-4 spouses of H-1B workers would not even equal the number of seats in Giants stadium!
The DHS acknowledges that work authorisation for H-4 spouses who have taken steps towards attaining permanent residency 'would result in a negligible impact on the US labour market given the size of the US civilian work force,' so why hasn't DHS written this rule more broadly?
Some advocates of this rule argue that narrowly writing this rule makes it less likely to succumb to challenges in court, but challenges are not likely to succeed in either scenario because the DHS, as the agency implementing immigration laws, has the authority to issue regulations that are consistent with immigration laws.

Federal immigration laws do not prohibit H-4 visa holders from receiving employment authorisation, and the DHS has the power to amend its regulations to issue employment authorisation to all H-4 visa holders.
Others, such as US Senator Charles Grassley, argue that this will cause companies to hire lower-paid foreign workers. However, recent research has shown that H-1B workers make great contributions to the US economy generally and H-1B employment in cities increases wages for both non-college and college-educated natives.
It is unfortunate that members of the Republican Party use faulty data to support their unfortunate stance on measures to improve the immigration laws and regulations of the US.
The numbers don't lie: The DHS is taking the easy way out.

From 2007-2012 approximately 130,000 dependents of the H1, H2, and H3 visas entered the US annually on the H-4 visa.

Even if all 130,000 H-4 visa holders became work-eligible each year, the DHS's own calculations determined that this would only be a 'fraction of a percent' of the US civilian labour force, and as such it would have a negligible effect upon the work force.
More specifically, H-4 work authorisation is most beneficial for employees from countries with a long waiting line in the US, such as India (as such, citizens of countries facing a long backlog to permanent residency are most likely to seek H-4 work authorization).
Of the 96,000 H-4 visas issued worldwide in 2013 (this number includes visa renewals), 72,000 were issued to citizens of India. So what the DHS has done is to reduce the unemployed waiting time of an H-4 spouse from 16 years (the employer can wait six years to file for permanent residency and then the backlog for an Indian worker is 10 years), to six years.

This is not enough!

The DHS has the power to issue work authorisation to all spouses of H-1B visa holders, and it is a disgrace that we are willing to accept any less.
It is time that we accept DHS's invitation to comment on the proposed rule USCIS --2010–0017 at www.regulations.gov
Tina R Goel is an associate at the law offices of Mark Shmueli, an immigration law firm in Maryland, US