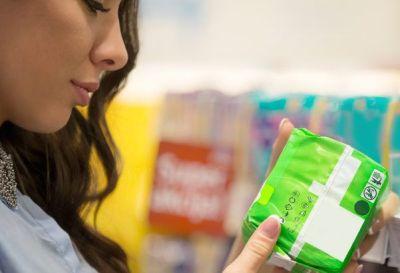 A group of students from Gwalior have launched a campaign by writing messages on sanitary napkins to Prime Minister urging him to eliminate the 12 per cent Good and Services Tax on the product.
The students launched the campaign to create awareness towards harassment faced by women and to put efforts towards their empowerment.
They said that when 1,000 such napkins with messages are collected then they will be sent to the prime minister.
The campaign was started on January 4. It has been receiving extensive support from people through social media.
The students believe that it is not only a need of Gwalior women, but also of the entire nation and PM Modi is the only leader who can reduce the cost of GST.
"Sanitary napkins have been placed under 12 per cent slab. Women from rural areas use others things during their menstrual days, which is fatal to their health. Instead of giving subsidy, it has been placed under the luxury item category. Therefore, we have started this campaign aiming to send 1,000 pads to the government by March 3," Hari Mohan, a student said.
He added if the clean napkins are made available for free then the women will stay healthy.