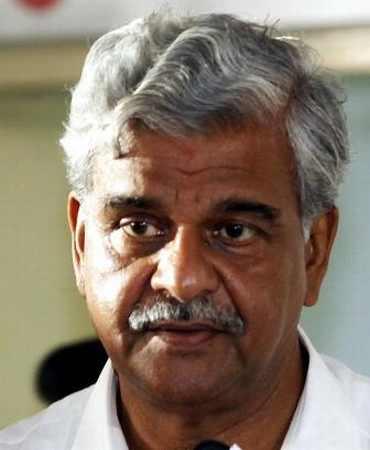 Under attack for several files pertaining to coal block allocations going missing, Coal Minister Sriprakash Jaiswal said that he had asked officials to locate the missing papers by Tuesday and hinted the Central Bureau of Investigation may be asked to look into the case after that.
Jaiswal was evasive about the number of files that are still missing. "I had a meeting with officials of different ministries regarding missing files...The next meeting is scheduled for September 10 (to take stock of files traced and those still missing)," he told reporters in New Delhi on Thursday.
A list of files missing even after Tuesday "will be handed over to the CBI," he said, without elaborating. Asked if his ministry would lodge a first information report in case the files remained untraceable by Tuesday, Jaiswal said, "If any complaint is made with the CBI, consider it as FIR."
The issue of missing files snowballed into a controversy in Parliament even as the Supreme Court directed the CBI to furnish a comprehensive list of documents/files/information that are yet to be received from the government.
The coal ministry said in a statement on Thursday that Jaiswal had directed ministries and departments concerned to locate the missing files even if it meant working over the weekend.
Slamming the Centre for not lodging FIRs on the missing files, the apex court had on August 29 given two weeks to the government to make available the requisitioned documents, a list of which has been given by the CBI to the coal ministry on September 2 and 4.
The ministry has asked other ministries to constitute search teams to facilitate investigations into the issue. "The Union Coal Minister Sriprakash Jaiswal had the detailed review of availability of coal blocks allocation files in a meeting with senior officials of the ministries of coal, power, steel, the department of industrial policy and promotion and chairman of Coal India Ltd and CMD of Central Mine Planning and Design Institute Ltd," according to the statement.
"The minister directed them to constitute teams...to locate the relevant documents/file at the earliest," it added.
The ministry had set up an inter-ministerial committee headed by the additional secretary (coal) to locate the documents requisitioned by the CBI, which has so far held five meetings. The statement said the coal ministry has, meanwhile, set up five search teams, including those for the Kolkata and Delhi offices of Coal India Ltd, and its subsidiary, Central Mine Planning and Design Institute Ltd, at Ranchi.
The government recently said in the Rajya Sabha that seven files, 173 applications and nine other documents pertaining to coal block allocations were not traceable and efforts were on to locate them.