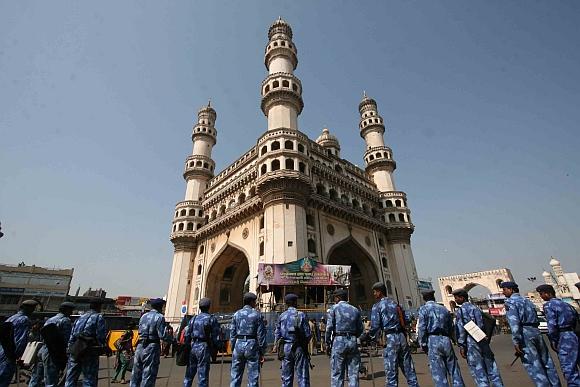 The government on Friday decided to impose President's rule in Andhra Pradesh and keep the assembly in suspended animation.
The decision was taken at a meeting of the Union cabinet while taking up an agenda item "political situation in Andhra Pradesh" and "proclamation under Article 356 (1)", sources said.
The move comes in the wake of the resignation of Andhra Pradesh Chief Minister N Kiran Kumar Reddy following the government's decision to bifurcate the state.
Andhra Pradesh Governor E S L Narasimhan will hold the charge during the period of President's rule.
The term of the 294-member current Andhra Pradesh assembly expires on June 2, 2014 before which elections are to be held. The Election Commission is set to declare assembly polls along with the Lok Sabha elections in the next few days.
The ruling Congress in the state did not propose another candidate to succeed Reddy, who quit as a member of Legislative Assembly as well as from the party protesting against the decision to create Telangana.
The bill to create the country's 29th state, by splitting Andhra Pradesh, was passed by Parliament in the just-concluded winter session.

Image: During President's rule in the state Governor E S L Narasimhan will take charge