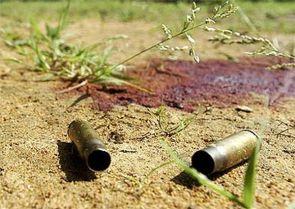 Jolted by Maoist targeting Congress leaders in Chhattisgarh, the Centre on Monday asked all Left Wing Extremism-hit states to revamp security of political workers and appoint nodal officers to coordinate political programmes so that such deadly attacks do not occur in future.
The Ministry of Home Affairs said the indiscriminate killing of political workers was a new development which needs to be addressed on priority in view of impending elections in many Naxal-affected states.
"The level of mainstream political activities in these states will increase. Hence, there is a continuing possibility of more attacks on political personalities and programmes. There is an urgent need to factor this into the security architecture of all the states concerned," it said.
The Union home ministry said this in its advisory to Andhra Pradesh, Jharkhand, Madhya Pradesh, Maharashtra, Odisha, Uttar Pradesh, West Bengal, Bihar and Chhattisgarh.
Assembly elections are due in Chhattisgarh, Jharkhand, Madhya Pradesh and Andhra Pradesh in next one year while Lok Sabha elections will also be held by May 2014.
"It is advised that a nodal officer be appointed at the police headquarters to coordinate programmes of all political parties. He should also coordinate with field formations on security related matters including security arrangement for rallies, protection along route, carcade plan and enhanced security for persons with high threat perceptions," it said.
Heavily-armed Maoists had on Saturday ambushed a convoy of Congress leaders in Bastar, killing 27 people including PCC chief Nand Kumar Patel, his son Dinesh, Congress leader Mahendra Karma and ex-MLA Uday Mudliyar, and injuring 32 others, including former Union Minister V C Shukla.
Photograph: Reuters