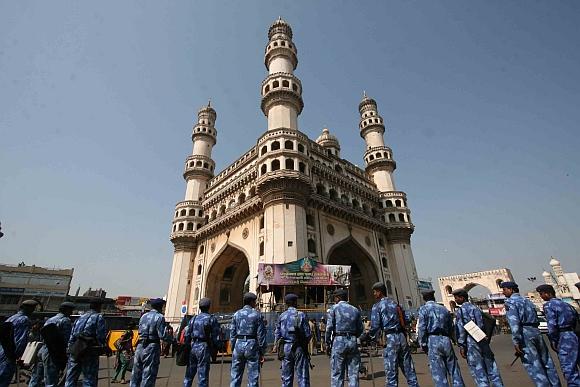 Three options were suggested for Hyderabad in the draft report of the Group of Ministers on Telangana, but the details are yet to be revealed.

The 28-page draft report was prepared by the Union Minister Jairam Ramesh and will be discussed at an informal meeting of the GoM at 4:30 pm at Defence Minister AK Antony's residence on Tuesday.

Home Minister Sushilkumar Shinde will then take the draft report to Prime Minister Manmohan Singh and Congress President
Sonia Gandhi. On Thursday, the Union Cabinet is expected to discuss the report of the GoM and also the draft bill on Telangana.
With the completion of the process of consultations, the GoM on bifurcation of Andhra Pradesh is likely to finalise its recommendations in a couple of days for their inclusion in the draft bill for formation of a separate Telangana state.
The GoM, which is looking into various issues related to bifurcation, is expected to speed up the whole process at its next meeting, scheduled to be held on Thursday in New Delhi.