The Dragon is likely to be a prominent discussion topic, as PM begins his three-day Japan visit, reports Shyamal Majumdar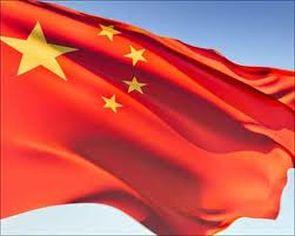 The 40-minute drive from the Haneda International Airport to Hotel Imperial at Marunouchi in downtown Tokyo was possibly the only time for relaxation that Prime Minister Manmohan Singh would have over the next two days. For, his programme in Japan is jam packed -- from several sessions with Japanese businessmen to the summit meeting and private dinner with his counterpart, Shinzo Abe, to calling on the Japanese Emperor. He will also address the rather grandiosely titled, Japan-India Parliamentary Friendship league and Friendship Exchange Council.

But it is certain that Singh would have to contend with China everywhere -- even in Tokyo, as many (some in the government, too) are talking in hushed tones about India adopting a go-slow on deepening its relations with Japan, so as not to offend China or deviate from its China-first policy. Sheer economic logic justifies India's stand: After all, while China is talking about a $100 billion bilateral trade with India by 2015, India and Japan are pushing for an "ambitious" $24 billion two-way trade within the same timeframe. In fact, in 2011-12, Indo-Japan bilateral trade grew 29 per cent to reach $18.5 billion but came down to $17.5 billion in the next year.

The prime minister's image managers know the constant comparison with China is inevitable and that explains why top government functionaries took great pains to explain that diplomacy is a "multi-player game operating at different levels at the same time".

"No one relationship can be a hostage to others. Every country is trying to find a new equilibrium. That explains China's outreach programme, Russia selling nuclear reactors to Bangladesh, etc. For us, our relationship with China has nothing to do with that with Japan," a senior government official said on board Air India One during the almost eight-hour flight from New Delhi to Tokyo.

Some observers, however, said China was bound to figure quite prominently when the two premiers meet. Both countries have had their individual military face-offs with China on their respective boundary issues recently -- Japan over the Senkaku islands and India over the Chinese incursion in the Depsang Valley of Ladakh

But government officials said instead of the past, what is important is to look at the future. Shortly after arriving in Tokyo, Singh roughly said the same thing: that there is an enormous potential for further enriching India's relationship with Japan.

The menu on the table to achieve that enrichment is impressive indeed. Japan and India, both pressured by China's territorial claims, are expected to increase bilateral ties through more defence cooperation, more private-sector investment and a new joint push on nuclear energy that would allow Japan to export reactors and civilian nuclear technology to India. And Abe is undoubtedly India's best hope for making some tangible progress on this. Many of Singh's men pointed out it was Abe who once described India as having the largest potential for development of any bilateral relations anywhere in the world.

Though an agreement on civil nuclear cooperation is also high on the agenda, government officials said it may be too ambitious to expect that to be sealed during this visit itself. "We are expecting substantial progress on this," they added. Japan has already announced that it remains committed to civil nuclear cooperation with India even though negotiations between the two countries have remained stalled since the disaster in Fukushima in 2011.

Japan is expected to pledge more economic cooperation through participation in India's infrastructure projects and steps to encourage Japanese investments. India is already the single largest recipient of Overseas Development Assistance from Japan, though the result remains well below its potential. The mounting trade deficit and market access for Indian agricultural, marine products and pharmaceuticals are also expected to figure in the Singh-Abe talks.

The two countries, officials said, have already made substantial progress in security cooperation which includes building naval capacity through port calls, naval and coast guard exchanges, joint naval and coast guard exercises, and greater cooperation in information sharing and technical assistance; the protection of sea lines of communication and anti-piracy efforts in the Gulf of Aden; and extending patrol boats and capacity building training to the littoral states in the Strait of Malacca. The two sides have also launched a bilateral Shipping Policy Forum, a Maritime Security Dialogue, and a Cybersecurity Dialogue.

The silver lining also is a recent survey by the Japan Bank for International Cooperation which said India might soon surge ahead of China as a preferred investment destination for Japanese companies. A JBIC survey said the gap between China and India in attracting Japanese investment has reduced significantly in the last couple of years. The survey showed "India is just behind China in last year's survey, but lately Japanese firms have been steadily reducing investments in China in favour of India."