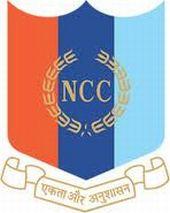 Tragedy struck the National Trekking Camp of the National Cadets Corps in Malayatoor, Kerala when five teenaged cadets from Delhi were drowned in the Periyar river on Wednesday afternoon as they were clicking photographs.
Police said after the trekking at the Mahagony plantation at Moolamkuzhi rpt Moolamkuzhi, adjacent to the Periyar river, the five boys moved towards the river. While two of the boys slipped and fell into the river while taking photos, the others jumped into the water to save them.
The boys went into the river to click photographs and were caught in a whirlpool moments after which they drowned, Lt Col Madhusoodanan, Administrative Officer, NCC, who was in the camp, told PTI.
As part of the camp, the cadets were taken for trekking through different routes daily and on Wednesday they went to the Mahagony Forest Plantation, he said.
"There are standing orders in all NCC camps not to go to the water bodies," he said.
Police said the Keralite students repeatedly told the boys not to go to the river, but they did not pay heed. The forest guard also tried to dissuade them, police said.
Kerala Ports and Excise Minister, K Babu, told reporters at Kochi that Rs 3.5 lakh each would be paid by NCC as compensation to the next of kin of the deceased.
The decision in this regard was taken at Delhi after Defence Minister A K Antony, held a meeting with the NCC Director General at his office, said Babu after visiting the Ernakulam General Hospital at Kochi where the bodies were brought and autopsy and embalming was going on.
The deceased were identified as Hemant Kumar (15), a school student, Mohammed Zeeshan (18), Sabeesh Baqri (18) and Dilshad Alam (18) (students of the Jamia Milia Polytechnic) and Gulvez Ahamed (18) (student of Shaeed Bhagat Singh College).
An inquiry has been ordered into the incident, a defence release said.
Over 1000 NCC cadets from across the country have congregated at Malayattoor for the 8-day national level trekking camp which began on December 23.
Antony and Chief Minister Oommen Chandy have expressed grief over the tragedy.