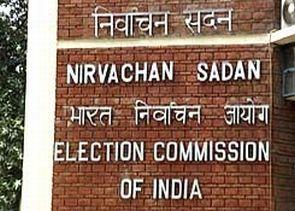 The Election Commission has banned the publication and dissemination of exit polls of any kind in the five poll bound states from November 11 till December 4.
The Commission sent the orders to Chief Electoral Officers of the poll-bound states of Chhattisgarh, Madhya Pradesh, Mizoram, Rajasthan and Delhi.
According to reports, the exit polls will be banned from 7 am on Monday when polling for the first phase in Chhattisgarh starts till 5:30 pm on December 4 when the Delhi Assembly polls end.
The Congress Party had earlier written to the Election Commission to restrict opinion polls ahead of the elections. The legal department of the Congress Party stated that opinion polls can be misused, and they are not scientific or credible.