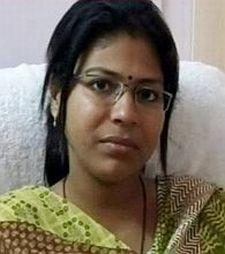 Suspended Indian Administrative Service officer Durga Shakti Nagpal submitted her reply to a charge sheet served by the Uttar Pradesh government over the demolition of the wall of an under-construction mosque in Gautam Buddha Nagar.
Nagpal has declared herself innocent and claimed her action was well within the rules of service and as per the directions of the Supreme Court.
Nagpal was suspended by the Uttar Pradesh Government on July 27 ostensibly for taking on the sand mafia and for ordering the demolition of a wall of a mosque in the state''s Gautam Buddh Nagar district, where she was posted as sub-divisional magistrate.
Prior to her suspension, the 2009-batch IAS officer had seized nearly 300 trolleys of sand that was being illegally mined from the Yamuna river bed.
Though the Uttar Pradesh government termed the suspension an ''administrative decision'', many believe it was the result of pressure from the mining mafia.
Prime Minister Manmohan Singh had on August 6 said the rules laid down would be followed in the case. Uttar Pradesh Chief Minister Akhilesh Yadav has maintained his stand on the suspension of the IAS officer.
"If an official makes a mistake then the government punishes the official. This is the way government works," Yadav said.
The Samajwadi Party government's 10-page charge sheet accuses Nagpal of violating norms while ordering the demolition of the wall of a mosque built illegally on government land at Gautam Budh Nagar in Greater Noida.