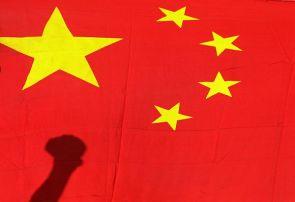 Describing the "essential nature" of the relationship between India and China as "adversarial", former foreign secretary Shyam Saran on Friday said instead of competing with Beijing in every field, New Delhi should look at its strengths and work on them.
"If you ask me what is essential nature of the relationship between India and China, I cannot deny that it's essentially an adversarial relationship. Therefore, for India, it is essential on how to manage this adversarial relationship," Saran said.
He was speaking at Hindustan Times Leadership Summit in a session on 'Catching up with Dragon'.
"We are in a relationship and in a situation where there is no doubt of (growing) Chinese power, whether that is accumulation of economic power, military power, it is moving ahead, accelerating at a pace, perhaps, India has not quite comprehended," he said.
Instead of competing with China on various front, the former secretary, who also served as India's special Envoy for Climate Change, noted that India should look at its strengths and work on them.
"The worst thing that India can do is to catch up with China...GDP to GDP, aircraft to aircraft, aircraft carrier to aircraft carrier. We have to look what our assets are, we have to look what our strengths are and how can be build up on our strengths," Saran said.
He also said that it was essential for India to safeguard its relations with China as it is growing in East Asia, a region, which is important to China and India as well from the point of view of economics and geo-strategic issues.
"When there is a rising power, which is increasing its economic and military profile in a region, which is of fundamental importance to India, that East Asia is a fastest growing component of external relations in terms of investment. So it is necessary for India to safeguard its interest," he said.
Saran said that meetings between the two leaderships have helped manage and soothe relationship between the two countries. And like India, even China would not want to have a rough relationship with India.
"If India swings in a different geo-political direction, even China will not like that," Saran said.
He said that both the countries should look at more co-operation with each other on crucial issues like climate change.
Saran also noted that India was a target in relation to Pakistan's alliance with China, while the alliance between US and Pakistan was more of a collateral damage to India because of its regional interest.
"As far as Pakistan is concerned, it has an alliance both with China and the US. In case of (its relationship with) China, I think the direct target was India. In case of United States, one can say it was collateral damage because US had regional interest and it had adverse impact on India," he said.