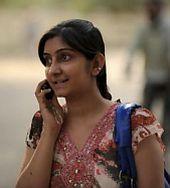 A Bahujan Samaj Party Member of Parliament has kicked off a controversy by saying that girls should not be given mobile phones.
"Don't give mobile phones to children, especially girls. I say this at all the places where I make my speeches. And if any of these kids have a mobile, take them away. What are they missing anyway? What are the girls missing without mobile," Rajya Sabha MP Rajpal Singh Saini said.


"Our mothers, sisters....did they die if there were no mobiles during their time," he said addressing party workers in Muzaffarnagar on Sunday night.
Saini also reportedly conveyed this view to a man who sought his help after his daughter had eloped.
The BSP leader told him that the mobile phone was the main cause behind his daughter's elopement.
The BSP leader's comments come months after a panchayat in Baghpat had banned love marriages and barred women below 40 from going out for shopping and using mobile phones outside their homes.