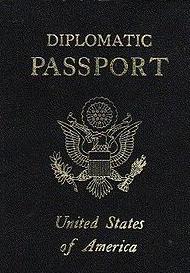 In an escalating diplomatic row, India has asked the United States to return IDs issued to all its consular officers posted in the country, a move which may be a precursor to reviewing immunity and benefits enjoyed by them as a protest to the treatment meted out to India's deputy consul general in New York.
"The government has asked the US to return the ID cards given to their consular officers posted in India," government sources told PTI.
It is understood that the government intends to review the immunity and benefits enjoyed by US diplomats. Significantly, the review comes after India reacted sharply to Deputy Consul General Devyani Khobragade being arrested and handcuffed in public in New York on visa fraud charges last week by summoning US Ambassador Nancy Powell and issuing a demarche in this regard.
The displeasure was also evident among leaders and officials of the Indian government. Home Minister Sushilkumar Shinde and Gujarat Chief Minister Narendra Modi cancelled their meetings with a senior US Congressional delegation ostensibly as a mark of protest against the treatment meted out to Khobragade.