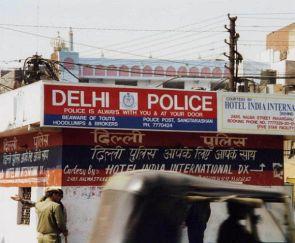 Suspected Hizbul militant Liyaqat Shah on Thursday alleged in a court here that he has been beaten up and tortured by the officials of special cell of Delhi Police during his custody following his arrest.
During an in-chamber proceeding, Shah was produced before District Judge I S Mehta after expiry of his judicial custody and he told the judge that he was beaten up by the police and he has not been able to sleep properly for the last one week due to the assault on him, court sources said.
They also said the court has asked the Superintendent of Tihar Jail, where Shah is currently lodged, to submit the medical report of the accused by Friday.
During the hearing, National Investigation Agency sought five days' police remand of Shah saying he has to be taken to Sunauli border, one of India-Nepal crossing points near Gorakhpur, from where he was allegedly arrested by the special cell of Delhi Police, sources said.
The court said it would hear NIA's plea for police custody of Shah after going through his medical records.
Earlier, the special NIA court had sent Shah to judicial custody till today after a magisterial court here had refused to hear the matter on the ground that his case has been transferred to NIA.
The Delhi Police arrested 45-year-old Shah on March 20, alleging he was planning to carry out terror attacks in the national capital.
The home ministry had on March 28 issued a notification facilitating NIA to take over the case related to Shah after his arrest had generated conflicting versions from Delhi and Jammu and Kashmir police.
On April 2, NIA was allowed by the court to interrogate Liyaqat in Tihar Jail till April 30.
While Delhi Police claimed that with Shah's arrest they had foiled a 'fidayeen' (suicide) attack in the national capital ahead of Holi, its J-K counterpart insisted he was one of those who had exfiltrated in 1990s and returned to India to surrender under the state's rehabilitation policy.