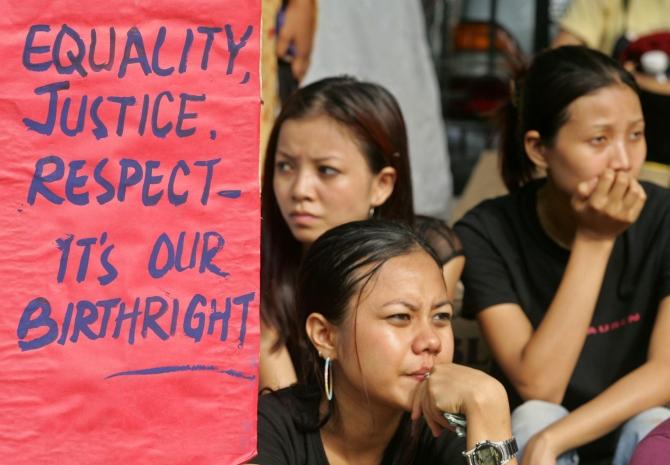 In yet another incident of violence against northeastern people in national capital New Delhi, a girl and her cousin brother hailing from Manipur were allegedly attacked by two men who thrashed them, hurled racial abuses and molested the girl.
According to the police, both the assailants, identified as Kamal, a motor mechanic and his associate Manpreet have been arrested.
The victims hail from Ukhrul district of Manipur. The 24-year-old-woman is pursuing B. Ed from DelhiUniversity.

The incident took place at around 10 pm on Friday last night in Vijay Nagar area which is close to DelhiUniversity's north campus when the boy was going to drop her cousin sister to her PG after having dinner at his place.
As they reached near a park at Buddha Colony, they saw a man urinating on roadside. Seeing the girl, he turned towards her and started making lewd gestures and comments.
"They first ignored him but as he continued and went on to call them 'chinki' 'and nepali', the boy confronted him. Kamal and Manpreet, who were in an inebriated state, thrashed the boy black and blue, when the girl tried to intervene, they beat her, tore her dress and molested her and even tried to rape her in front of her brother," said a friend of the duo.
As they shouted for help, locals and neighbours rushed to the spot after which they fled from the spot. Police was informed and both the victims were taken to a nearby hospital.
They were later discharged after first aid and medical examination.
However, soon after the incident, northeastern students and other locals reached ModelTown police station and protested. The demonstrators pelted stones due to which over ten vehicles including a PCR van were damaged, the officer said.
"We have registered a case under relevant sections and both the accused have been arrested," said a senior police official.