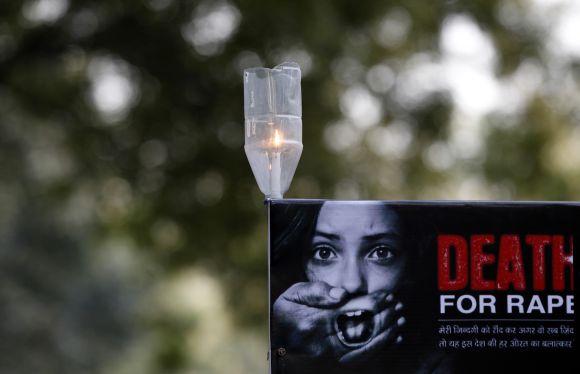 People of the Delhi gang rape victim's ancestral village here lit candles and distributed sweets after hearing that a court has awarded death penalty to her attackers on Friday.
Medawar Kalan village, which came into spot light after the brutal December 16 incident last year, has been struggling to cope with floods in recent days, but its residents were more anxious about the verdict in the case and were sitting glued to the TV sets since the morning.
Sound of drums reverberated through the village as soon as the news of the verdict flashed on TV screens. They also lit candles in the village temple to pay condolence to the brave-heart girl as well as to thank their deity for the justice meted to her.
Delhi court on Friday awarded the four convicts' death penalty for the brutal assault on the 23 year-old girl on a moving bus on December 16, 2011, a case that had triggered nationwide outrage and massive protests forcing the government to bring stringent anti-rape laws.