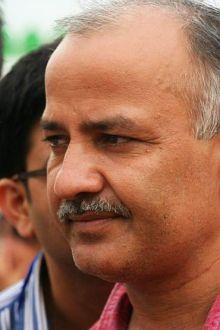 With the Aam Aadmi Party's deadline of passing Jan Lokpal Bill nearing, the Delhi government on Tuesday said its draft was being finalised and it would be cleared in a cabinet meeting on Friday.
Education and Urban Development Minister Manish Sisodia said a long discussion on the bill was held in the cabinet meeting on Tuesday.
"A discussion was held on Jan Lokpal Bill in the cabinet meeting. The formatted draft of the bill is yet to come from the law department. We are hoping to receive the draft by Friday. In that case it will be passed on Friday in the cabinet meeting," Sisodia said.
Sources said soon after it is passed by the cabinet it would be put in the public domain. The government plans to pass the bill in a special session of Delhi assembly in the first week of February from Ramlila ground.
Sources added that the government at present weighing the key provisions of the bill including duration of punishments for corruption.
One of the draft versions seeks life imprisonment as maximum punishment for corruption, while six months in jail as minimum punishment. Confiscation of property and assets of corrupt officials is another provision in the bill, said sources.
It has also been learnt that government is mulling on fixing six months as time limit to complete investigation into corruption charges. The chief minister office has been kept in the ambit of the Jan Lokpal Bill.
Soon after assuming the office on December 28, Chief Minister Arvind Kejriwal had said his government would pass the promised Jan Lokpal Bill from Ramlila ground by the first week of February.
A committee headed by the chief secretary and secretaries of Urban Development, Law and Finance departments, besides eminent advocate Rahul Mehra has been given the responsibility of drafting the Jan Lokpal Bill.
In its election manifesto for Delhi assembly election, the AAP had promised to cover all the officials and employees of Delhi government, from the chief minister to the MLAs.