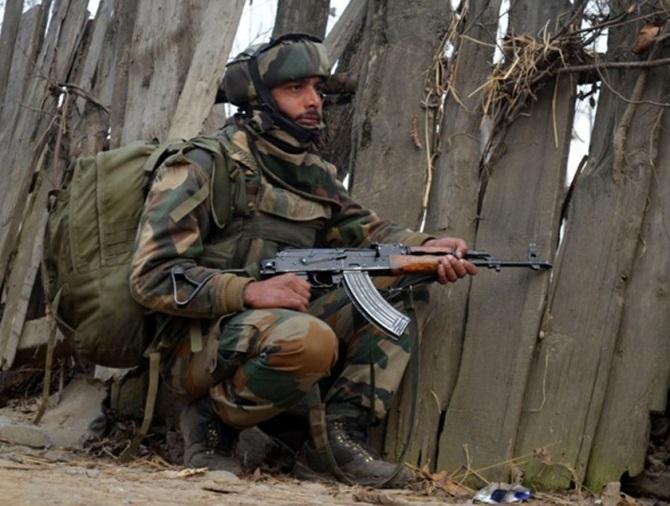 A soldier shot five of his colleagues dead at point blank range when they were sleeping in their camp, early Thursday morning before committing suicide in north Kashmir's Ganderbal district.

"A soldier of a Rashtriya Rifles unit ran amok in the wee hours, killing five soldiers before killing himself," an army spokesman said.

The incident took place inside the army camp of 13 Rashtriya Rifles at Safapora.

A court of inquiry has been ordered into the incident, he said.
According to sources, the soldier, who was posted on sentry duty at the camp, entered one of the barracks at around 2 am and opened indiscriminate firing on his sleeping colleagues.
They said five soldiers were killed and another injured in the firing before the jawan went on to shoot himself.
Incidents like these have happened in the past when army and paramilitary troppers have resorted to opening fire on their colleagues.
Senior army officers attribute these incidents to stressful working conditions in hostile areas and long separation from families.
Counsellors have been engaged and the soldiers are now given long leaves and measures like enhanced recreational facilities have been put in place to address the problem.