The fear of epidemic outbreak will grow severe in around a month and once the rainy season gets over, reports Sushmi Dey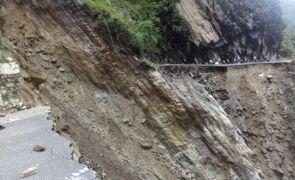 Decaying bodies and debris flowing in streams and rivers from Uttarakhand and contaminating water sources have sparked fears of an epidemic outbreak not just in the hill state but also in parts of Uttar Pradesh. According to official sources, 25-30 bodies have washed away into the rivers of UP in the past few days.
While experts and doctors warn of a serious situation as water starts receding in a few weeks, the Central Pollution Control Board has started planning to avoid the worst.
Six bodies each were recovered in the rivers in Bulandshahr and Allahabad. Besides, dead bodies were also found in Muzaffarnagar, Pilibhit and Bijnor.
However, the Union health ministry is yet to acknowledge such fears. So far, the ministry has managed to procure merely 1,000,000 chlorine tablets, as desired by Uttarakhand.
The tablets are yet to be delivered to the state. "We have just procured chlorine tablets for Uttarakhand and these should be delivered by Monday," a senior ministry official, engaged with Emergency Medical Relief, said. Ruling out fear of an epidemic outburst and passing the buck to the state, the official said, "We have not received any reports of an epidemic outbreak. There is no such fear and everything is under control. Right now, we are concerned about Uttarakhand and it is for the state government of UP to take care of any such fears there."
But, reports suggested the UP government had swung into action soon after finding bodies floating through its rivers. The medical and health department of the state sounded an alert as to the risk of infectious diseases in all districts on Wednesday.
"The risk of disease is high not just in Uttarakhand but in other states as well. Reports suggest bodies have been found in Allahabad and Kanpur. It is a dangerous situation," said Himanshu Thakkar, a water activist (on dams, rivers and people) with South Asia Network.
Doctors and medical practitioners also warn of outbreak of diseases such as cholera and dysentery. "Because of water contamination, there is an increased risk of water-borne diseases such as typhoid, cholera and jaundice. Also, in around two to four weeks, because of stagnant water and dead bodies etc, these places are likely to witness a lot of cases of vector borne diseases such as malaria and dengue," says Dr Rommel Tickoo, Senior Consultant-Internal Medicines at MaxHospital. He added, there are also threats of other serious infectious diseases such as leprospyrosis which is caused from rat urine mixed in flood water etc.
Many feel the fear of epidemic outbreak will grow severe in around a month and once the rainy season gets over. "Right now the problem is limited to Uttarakhand because the volume of water is high and the flowing speed is fast. Water has its own assimilation capacity and has a lot of useful bacteria which takes care of contamination. But once the water starts receding and the volume comes down, threats of infection and epidemic may start to arrive," says RM Bhardwaj, Senior Scientist at CPCB. He added, the Board has started planning for that stage and will take measures to control any possible threat because of water contamination.