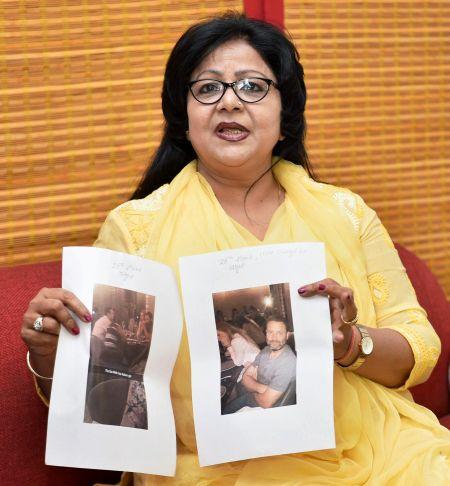 The disciplinary committee of Delhi Congress expelled Barkha Singh for six years from the party for undertaking anti-party activities just before the civic elections in Delhi on April 23.
The decision comes a day after Singh stepped down from her post of Delhi Mahila Congress chief for attacking party vice-president Rahul Gandhi and senior leader attacking Ajay Maken.
In a press conference on Thursday, she charged Congress vice president Rahul Gandhi with not meeting party leaders and was "reluctant" to address "issues" within the party organisation.
"Why is he (Rahul) scared of meeting his own party members? Several senior leaders have quit the party because of this very reason -- his reluctance over addressing issues that exist within the organisation," she said.
Singh, who had complained against "neglect" of women workers in ticket distribution for the municipal elections, alleged that the voice of party workers was "snubbed" and their grievances were not addressed.
"Delhi Congress president (Maken) not only misbehaved with me but also with other office bearers of Mahila Congress at his residence. When the matter was brought to the notice of Rahul Gandhi, nothing happened," said Singh, a former chairperson of Delhi Commission for Women.
Delhi Congress's chief spokesperson Sharmishtha Mukherjee later said that Singh was settling her "personal grudges" and "hurting" party interests at a crucial time when MCD polls are round the corner.
Shortly after her expulsion, Singh took to Twitter and wrote, "#RahulGandhiMuktCongress."
Image: Congress's Barkha Singh holds a press conference on Thursday, criticising Rahul Gandhi and Ajay Maken. Photograph: PTI Photo