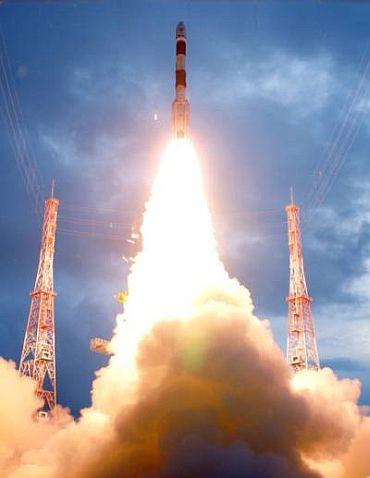 The Indian Space Research Organisation on Tuesday scripted history when its Rs 450 crore Mars Orbiter Mission took off from Sriharikota spaceport for a 780 million-kilometre journey to the Red Planet.

ISRO's trusted workhorse, PSLV C25 ensured a smooth launch of the country's first inter-planetary satellite mission

Also scripting history were 1,000-odd scientists, who have worked tirelessly on the mission.

The satellite is expected to go around the Earth for 20-25 days before embarking on a nine-month voyage to Mars on December 1, reaching the orbit of Mars on September 21, 2014.
Congratulate ISRO and its brilliant scientists for positioning the country in an elite group of nations exploring outer space.

Post your messages HERE