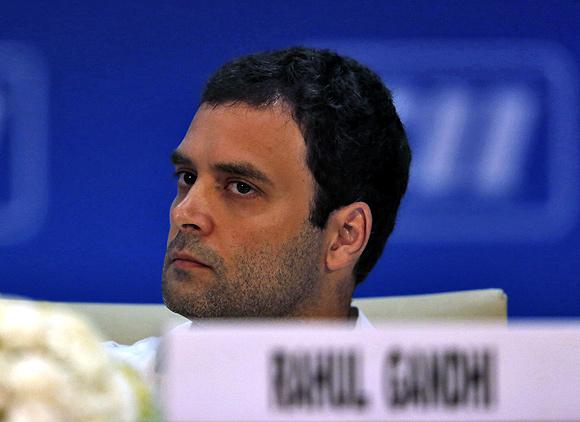 The Congress on Thursday dismissed an opinion poll predicting party vice-president Rahul Gandhi as the third choice for prime ministerial prospect, terming it inaccurate.
"Survey reports always favour those who appoint them. Surveys predicted 19 seats for Congress in Chhattisgarh, but we got 39. Similarly results in Madhya Pradesh and Rajasthan assembly polls were unexpected contrary to surveys," All India Congress Committee General Secretary B K Hariprasad told a news conference in Ranchi.
He was responding to a query on a newspaper publishing an opinion poll carried out in eight cities. "Why should we share with you," he said when asked what was the findings in the internal assessment of the Congress regarding the 2014 General Elections.
Asked on sharing of fourteen seats among the ruling Jharkhand Mukti Morcha /Congress/Rashtriya Janata Dal alliance in Jharkhand, Prasad said a report was submitted to the Chairman AICC panel on pre-poll alliance partners.
"Defence Minister A K Antony has taken our report and we can't tell you till he gives the final touch," Prasad said.