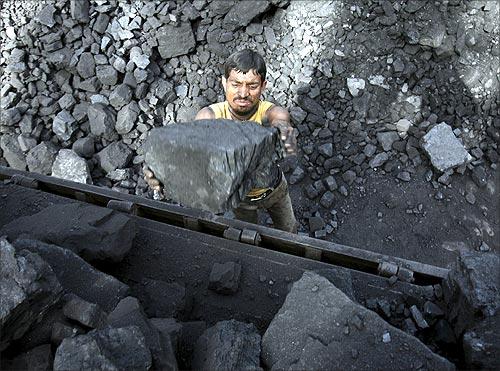 Coal is a valuable natural resource and it cannot be allocated for charity, the Supreme Court said on Wednesday and sought explanation from the Centre on what basis it gave away the resources to private companies.
A bench headed by Justice R M Lodha asked the Centre to satisfy that pick and choose policy was not adopted by it to favour some companies and level playing field was there for other firms also.
"It is not for charity. It cannot be given for charity," the bench said.
Attorney General G E Vahanvati replied that coal blocks were allocated for promoting social welfare policy and it was not given to companies for commercial exploitation.
"Decision was backed by the social welfare policy and coal block was not allocated for commercial exploitation. Once the block is allocated, the companies cannot sell it but they have to use it for power generation and the power generated has to be sold to government electricity board," the AG replied.
He clarified that revenue maximisation was not the idea behind the coal allocation and it was done to promote investment in other sectors, which were facing hurdles for shortage of power.
"Investment is OK. It is open for the government to give incentive but you must provide level playing field to all players," the bench said adding "The question is whether they have been pick and choose policy and whether level playing field was given or not."