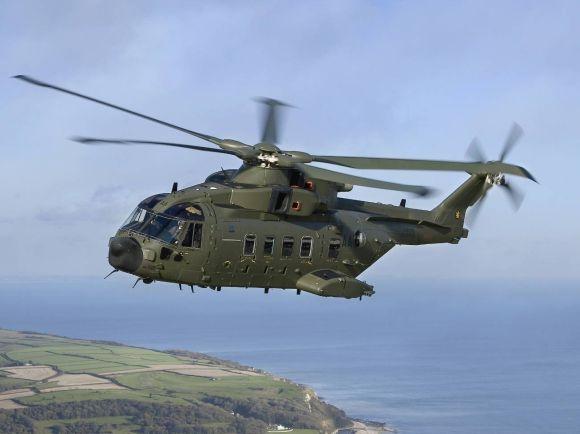 Aeromatrix Info Solutions private limited, an accused firm in the Rs 3,600 crore VVIP helicopter deal scam, has moved a Delhi court seeking defreezing of its bank account for paying salaries to its employees.
The Chandigarh-based firm, in its petition, has said that the Central Bureau of Investigation has frozen its bank account having around Rs 1.4 crore in it and they want money to pay their employees.
Special CBI Judge Ravinder Kaur on Wednesday directed the firm to furnish the details of the bank account and employees who are to be paid salary and fixed the matter for further hearing on April 20.
CBI prosecutor V K Sharma opposed the plea of the company for defreezing of their bank account. Former Indian Air Force chief S P Tyagi has also been named as an accused by the CBI in the chopper deal.
The former Air Chief, his cousins-- Sanjeev alias Julie, Rajeev alias Docsa and Sandeep, European middlemen Carlo Gerosa, Christian Michel and Guido Haschke are among 13 individuals named in the CBI first information report as accused.
Besides Aeromatrix, its CEO Praveen Bakshi is also an accused in the case. Legal advisor and former board member of accused firm IDS Infotech -- Gautam Khaitan and Bakshi had allegedly routed bribe money to the Tyagis, CBI had alleged.
The CBI in its FIR has booked all the accused under the provisions of the IPC relating to cheating and criminal conspiracy and the Prevention of Corruption Act.
Shashi Tyagi is the first chief of the Indian Air Force to be named in a corruption or criminal case by the CBI.
The CBI has alleged that during his tenure as air chief, Tyagi and "with his approval" the Air Force "conceded to reduce the service ceiling for VVIP helicopters from 6,000 meters to 4,500 meters as mandatory to which it was opposing vehemently on the grounds of security constraints and other related reasons.
The CBI has said that reduction of service ceiling – maximum height at which a helicopter can perform normally – allowed United Kingdom-based AgustaWestland to come into the fray as, otherwise, its helicopters were not even qualified for submission of bids.
It alleged that middleman Haschke through his Tunisia-based company Gordian Services Sarl entered into several consultancy contracts with AgustaWestland from 2004-05 onwards and "almost on back-to-back basis he also made consultancy contracts with the Tyagi brothers (cousins)".
Under the cover of these contracts, Haschke allegedly sent Euro 1.26 lakh and two lakh to Tyagi brothers, it said.
"Besides these two remittances, Tyagi brothers also received some unquantified sum of money from the middlemen (Haschke and Gerosa). The inflow of remittances to Tyagi brothers and softening of IAF's stand on service ceiling of the helicopter closely match in terms of time," the FIR said.
According to the FIR, "Haschke and Gerosa managed to send Euro 5.6 million through Mohali-based IDS Infotech and Chandigarh-based Aeromatrix Info Solutions private limited to India and kept the remaining amount out of about Euro 24.30 million received from AgustaWestland with themselves in the account of IDSTunisia".
The CBI also alleged that AgustaWestland managed to introduce a comparative flight trial with non-functional engine and eventually succeeded in getting the contract for supply of 12 AW-101 VVIP Helicopters from the Defence Ministry mainly due to softening of the IAF on service ceiling after Tyagi took over as its chief.
Two new names, which were not part of the agency's preliminary enquiry, have also been included in the FIR. They include brother of former Union Minister Santosh Bagrodia, Satish Bagrodia, and Pratap Aggarwal, chairman and managing director of IDS Infotech respectively, they said.
Six companies including Italy-based Finmeccanica, AgustaWestland, Mohali-based IDS Infotech, Aeromatrix, IDSTunisia and IDSMauritius have been booked by the CBI in its FIR.
Besides Bakshi, former Finmeccanica Chairman Giuseppe Orsi, former AgustaWestland CEO Bruno Spagnolini and legal advisor and former board member of IDS Infotech -- Gautam Khaitan are also named as accused.
All the accused have refuted allegations against them. The CBI has alleged that Khaitan, Bagrodia, Aggarwal and Bakshi facilitated the middlemen for bringing bribe money to India.