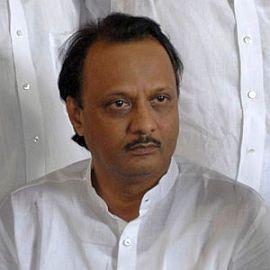 Maharashtra government on Saturday gave a clean chit to Deputy Chief Minister Ajit Pawar in the irrigation scam as it tabled in the Legislative Assembly the report of Madhav Chitale committee on the issue alongwith the Action Taken Report.
Pawar, an NCP stalwart, held the Water Resources Ministry for much of the last decade. The committee was appointed following the allegations that despite spending Rs 70,000 crore in this period, nothing much showed on the ground, while cost of irrigation projects escalated dramatically.
The current Water Resources Minister Sunil Tatkare told the house that the report says that cost escalations were brought to the notice of the governing council of irrigation development corporations by the chief financial officer and executive director, and still approvals were given.
The committee has held members and the chairman (the post held by Minister of Water Resources) of corporations responsible for this.
However, Tatkare added, the approvals were given only in the case of four projects, where, as per the existing rules, the minister and the governing council had the powers to grant them.
Tatkare also said that guilty officials would be punished after a departmental inquiry in five projects singled out by the committee for probe. The government has accepted 20 of the 22 recommendations of the three-member committee.
Tatkare, who too belongs to NCP, said the report points out that irrigation capacity had increased by over 9 lakh hectares (26 per cent) -- from 36.48 lakh hectare to 45.91 lakh hectares -- in the last nine years.
The area under cultivation increased by 4.6 per cent, from 21,619 thousand hectares to 22,612 thousand hectares.
The delay in completion of irrigation projects was due to the delay in acquisition of land and rehabilitation of project affected-persons, the minister said.
The Chitale committee report, like the white paper on irrigation in 2012, rubbishes the State Economic Survey Report's claim that there was only 0.1 per cent increase in the irrigation potential over the last ten years.
The white paper had claimed that increase in irrigation potential could be as high as 5.17 per cent; and Rs 42,000 crore -- not Rs 70,000 crore as alleged -- were spent on irrigation projects in the last ten years.
Ajit Pawar had resigned from his post in 2012 following the allegations of corruption. After the publication of white paper, he returned to the ministry.
Meanwhile, BJP legislator Devendra Fadanvis rubbished the government's clean chit to Pawar.
Fadanvis pointed out that the report has highlighted several cases of irregularities in tenders, mobilisation advance, etc, but the committee has said these issues did not come under its terms and reference.