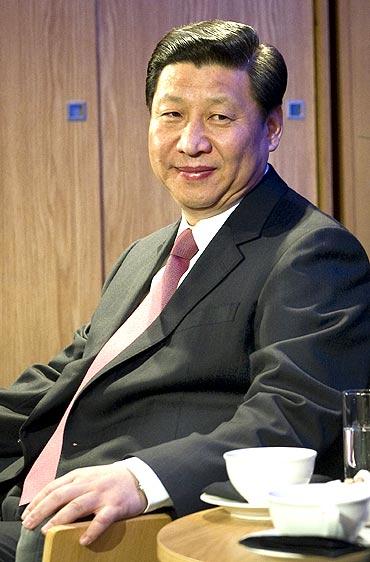 Set to get elected next week as China's new President, Xi Jinping will hold his first bilateral meeting with Prime Minister Manmohan Singh on the sidelines of the BRICS (Brazil, Russia, India, China and South Africa) summit to be held later this month in South Africa.
Xi will attend the fifth summit of BRICS at Durban which will give impetus to strengthening partnership among the five countries improving the BRICS mechanism to boost cooperation among the five member bloc, Foreign Minister Yang Jiechi told a press conference in Beijing on Saturday.
Xi, who was elected as general secretary of the ruling Communist Party of China and military Chief in November last, is due to succeed Hu Jintao next week at the end of China's Parliament session.
His meeting in Durban with Singh was expected to provide the first direct platform for talks between the China's new leaders with Indian leadership. Xi has already assured New Delhi in his letter to Singh last month that China would pay 'great importance' to improve relations with India as the bilateral cooperation has brought 'great benefit' to people of both the countries.
Their meeting is also important as Singh is due to visit China this year besides Defence Minister A K Antony and a host of other officials as part of annual dialogue process. Most of the annual bilateral meetings, including the planned military exercises are due to be held in China this year. The summit is due to be held in Durban on March 26-27.