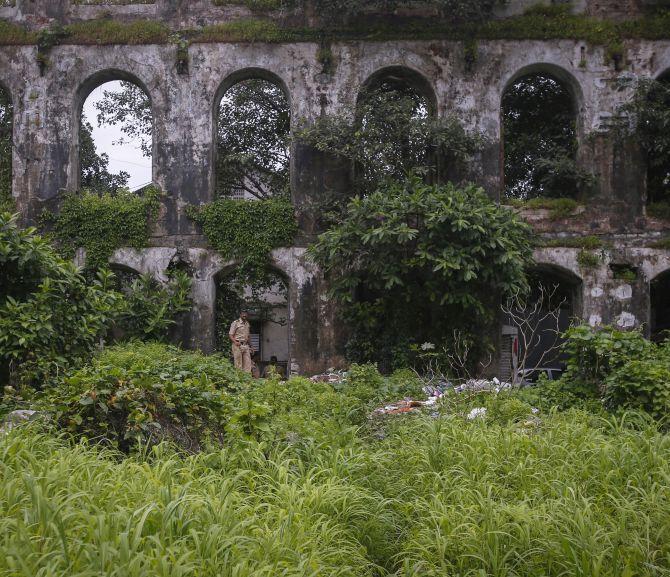 The Mumbai police will on Thursday file chargesheets against the five accused in the photojournalist gang-rape case, Maharashtra Home Minister RR Patil said on Monday.
"I was told that Mumbai police will file a chargesheet in the gang-rape case on September 19. We are making a strong case against the accused," Patil said.
The chargesheet was earlier set to be filed on Tuesday, but since police are busy with the security arrangements for the on-going Ganeshotsav, the same has been postponed till Thursday.
The 23-year-old photojournalist was allegedly gang raped by the five accused on August 22 evening when she had gone to the Shakti Mills compound along with a male colleague on an official assignment.
The chargesheet would contain details of the victim's ordeal, witnesses' statements, evidence collected from the spot, DNA analysis reports, phone call records and test identification parade information, among others, police said.
Police claimed it had more than sufficient evidence against the five accused -- Salim Ansari, Vijay Jadhav, Mohd Kasim Hafiz Shaikh alias Kasim Bangali, Siraj Rehman Khan and a minor boy.
A strong piece of evidence is the DNA report which confirms the involvement of all the five accused. Officials from Forensic Sciences Laboratories at Mumbai, Delhi and Ahmedabad are soon expected to send their reports to the investigators.
While the Mumbai and Delhi teams focused on samples from the crime scene, the Ahmedabad forensic team recorded voice samples of the accused.
The Maharashtra government is keen to fast-track the case so that the culprits are given a harsh sentence at the earliest.