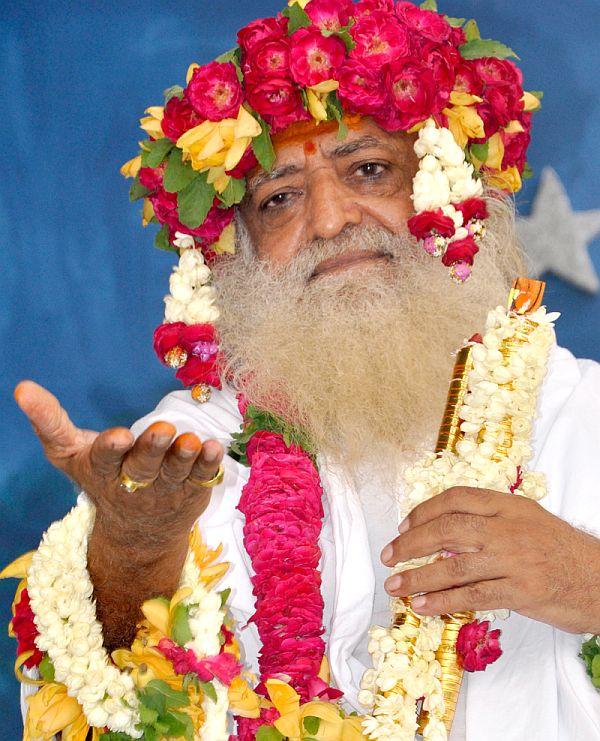 A local court in Ahmedabad on Monday framed charges against seven disciples of self-styled godman Asaram for causing death by negligence in connection with the death of two boys studying at his ashram near Ahmedabad.
Framing of charges against the accused in the court paves the way for beginning of trial in the case. The charges were framed against Pankaj Saxena, Yogesh Bhati, Neil Ketan alias Khetan, Vikas Khema, Uday Sanghvi, Ajay Shah and Kaushik Vani before the Chief Metropolitan Magistrate S V Parekh.
The seven accused were charged under Section 304 (A) (causing death by negligence) and 114 (abettor present when offence is committed) of the Indian Penal Code apart from being booked under Section 27 of the Juvenile Justice Act.
The court has kept the next hearing in the case on January 16 when the trial is likely to begin. The decomposed bodies of cousins Dipesh Vaghela, 10, and Abhishek Vaghela, 11, who were studying at Asaram's Gurukul, were found in mysterious circumstances on July 5, 2008, on the banks of SabarmatiRiver, behind the Asaram ashram.
The children had gone missing on July 3. Parents of the two students had alleged that the spiritual leader and his son had performed 'black magic' on their wards, which resulted in their death. The case was being investigated by the Criminal Investigation Department.
In 2009, the CID had registered a case against seven followers of Asaram Bapu under section 304 (culpable homicide not amounting to murder) of the IPC. The accused moved the Gujarat high court which directed the CID to book them under section 304 (A) (causing death by negligence), a relatively minor offence, instead.
Following a violent agitation on the issue, the state government had in July 2008 set up a probe panel with retired Gujarat high court Judge D K Trivedi as its chairman.