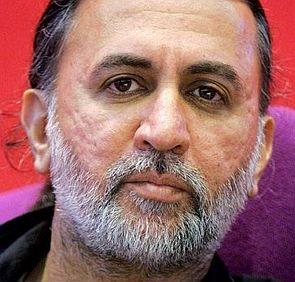 A charge-sheet is likely to be filed in the sexual assault case against Tehelka magazine editor Tarun Tejpal within the next one month, Goa Chief Minister Manohar Parrikar said on Wednesday.
He told reporters that he would ensure that justice is done in the case.
"I will ensure that justice is given to Tejpal. Justice does not mean not to punish him, but a fair investigation will be conducted in the matter," Parrikar said, spelling out a deadline of one to one-and-a-half months for filing a charge-sheet against the 50-year-old journalist.
"I have to file a charge-sheet in the case in a month or one-and-a-half months. It is the direction of the Supreme Court that such cases be fast tracked. I am not doing anything new," the CM said.
The chief minister ruled out any political interference in the probe, stating that the investigating officer has been given a free hand.
"Even before filing the charge-sheet against him, the investigating officer will take their own call depending on the investigation," he said, adding, "The evidence fetched during the preliminary investigation points towards his involvement in the crime."
Parrikar said justice would be given to the victim as "she has shown the rarest of courage".
The CM said that political colour need not be given to the entire investigation because "the source of the complaint itself is Tejpal".
"Tejpal through his email has admitted to the crime. We were not in the picture till he did that. I don't know the girl and even her name. How can one paint the investigation in a political colour," the chief minister said.
Tarun Tejpal, who was arrested by the Crime Branch for allegedly sexually assaulting a colleague in a lift at a hotel in Goa in November, is under six-day police custody which will end on Saturday.