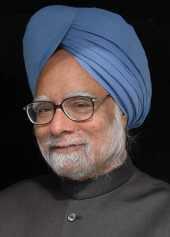 The Central Bureau of Investigation has arrested an author, who allegedly forged signatures of Prime Minister Manmohan Singh to recommend the External Affairs Ministry to purchase 250 copies of his book worth Rs 25 lakh.
Ramesh Nirmal faxed a forged recommendation letter with purported signatures of the Prime Minister in 2009 urging the ministry to purchase copies of his book 'Cultural History and Tourism in India', CBI sources said.
Nirmal, who was also on the consultative committee on Hindi in the Steel Ministry in 2010, which introduces him as journalist of a leading media house, was arrested by the CBI after it established that the fax was sent from his office in Mumbai, they said.
The agency had filed an FIR in June in connection with the case after a complaint from the PMO about the forged letter written to External Affairs Minister S M Krishna.
The sources said the CBI also concluded that he would have been sole beneficiary in case books were purchased by the ministry. They said the forensic analysis of computers recovered from his office revealed similar forged letters written to various dignitaries.
Meanwhile, Nirmal is also alleged to be involved in another case probed by the CB-CID of Uttar Pradesh wherein signatures of Congress leader Motilal Vora and former chief minister Mayawati were forged on similar letter.