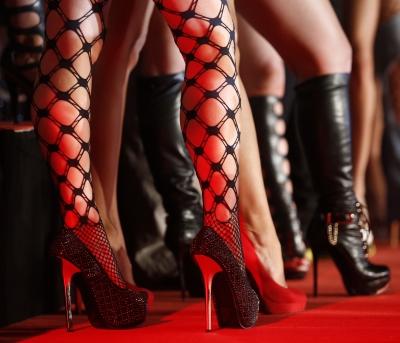 Internet Service Providers on Monday told the Supreme Court that it is practically and technically impossible for them to block pornographic sites without orders from court and government and they cannot be made liable for the objectionable contents of the sites.
In its reply to a public interest litigation requesting the apex court to pass an order to block websites with pornographic content in the country, the ISPs association submitted that there is need to define the term pornography as its boundaries are "amorphous".
"It is neither legally nor technically nor practically possible for ISPs on their own to block pornographic sites unless a direction is received from a court of competent jurisdiction in accordance with law or from the Department of
Telecommunication," it said, adding, "It is impossible for them to carry out pro-active monitoring of the content in absence of any mandate by the DoT."
"There is no unanimously accepted definition of pornography and the boundaries of the same are amorphous. Would medical or AIDS awareness websites be pornography? Would photographs of Khajuraho be so termed? One man's pornography is another man's high art," the association said.
It said that service providers are obligated to block only those contents, which are deemed objectionable to the government and it is impossible for them to block pornographic sites without court or DoT directions.
"ISPs neither create content of any sort nor do they own, promote, modify or edit it. They are merely authorised service providers who provide their customers access to the Internet. They are merely conduits and cannot be made liable for the contents," it said
"Such blocking would tantamount to pre-censorship of contents without the authority of law and could unfairly limit the fundamental rights of the customers and may expose them to liability under civil laws," the response said.
Meanwhile, a bench headed by Justice B S Chauhan granted three weeks more time to the DoT to file response as to how to block websites with pornographic content in the country, particularly those featuring child pornography.

Image: Porn actresses line-up for an erotic fair in Berlin

Photograph: Fabrizio Bensch/Reuters