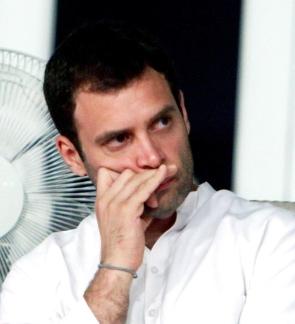 The Union Cabinet rejected the ordinance route for a set of anti-corruption measures despite pressure from Congress Vice President Rahul Gandhi for bringing such laws.
The Cabinet cleared reservation for the Jat community and approved changes to the Andhra Pradesh Reorganisation Bill in a special meeting. It directed the Planning Commission to grant special category status for five years to successor state of Andhra Pradesh comprising 13 districts.
It also cleared an ordinance to amend the Prevention of Atrocities against SC/ST Act. The Disabilities Bill was also not taken up by the Cabinet.
The Union Cabinet, which met in New Delhi in the evening on Sunday, discussed the issue of these ordinances but it was felt that "full deliberations" are required in Parliament keeping with the "highest traditions of democratic principles", Information and Broadcasting Minister Manish Tewari told reporters.
This was the second time in three days that the Cabinet decided against using the ordinance route on certain measures, which were being pushed by Rahul as part of a "framework" to fight corruption.
This decision is believed to have been influenced by the apprehension that President Pranab Mukherjee would not give assent to these. Senior ministers like Law Minister Kapil Sibal and Home Minister Sushilkumar Shinde met the President at least twice since Saturday, apparently to gauge his mood but evidently did not get any positive signal.
Sources said the Congress core group, headed by Sonia Gandhi, had on Saturday given its assent to using the ordinance route to measures like Prevention of Corruption Act, Citizens' Right to Time-bound Delivery of Services and Citizens Charter Bill, SC/ST (Prevention of Atrocities) Amendment Bill and Rights of Persons with Disability Bill.

Image: Congress President Rahul Gandhi