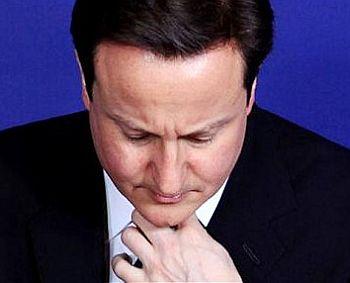 British Prime Minister David Cameron on Sunday apologised to women MPs and said he "deeply regrets" comments he made in Parliament, which have been criticised for being sexist.

Speaking in the House of Commons in April, Cameron said "calm down, dear" to shadow chief secretary to the Treasury Angela Eagle, and told Tory MP Nadine Dorries she was "frustrated".

"I obviously said some things in the House of Commons that just came out wrong and caused the wrong impression and I deeply regret that," Cameron said.

"This is not an excuse, it's an explanation, but Prime Minister's Questions is very aggressive and confrontational... as a result sometimes it just sounds terrible, so I apologise for that," Cameron told the BBC.

"It's not what I'm like, that's not who I am," he said.

He also acknowledged that he "must do better".

At the time, Labour's deputy leader and former equality minister Harriet Harman said Cameron's response showed a "patronising and outdated attitude to women".

His comments came as the Conservatives, who share power in a coalition government with the Liberal Democrat party, were gathering in Manchester today for their annual conference.

Cameron has already apologised to Dorries for the way he responded to a question she asked about the clout of the Lib Dems in the coalition.

But Yvette Cooper, MP and Labour's Shadow Minister for Women and Equalities, said Cameron was "typically out of touch" if he thought his only problem with women was spin and presentation.

"He still clearly doesn't get it. Women are angry about what the government is doing, not what he is saying," she said.

"The prime minister needs to change policy urgently and apologise for what he has been doing, not just what he's been saying."

Earlier, in an interview in the Sunday Times, Cameron insisted he was not "one of the lads" and had not meant to offend the two woman MPs.