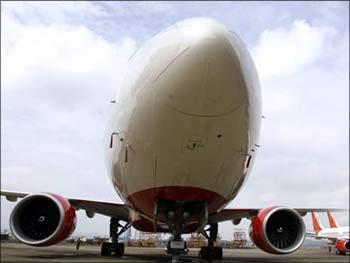 A courageous passenger with very little flying experience was forced to make an emergency landing of an aircraft in the United Kingdom, after the pilot fell ill.
The light aircraft took flight on Tuesday carrying just the pilot and the passenger from the HumbersideAirport. During the flight, the pilot made a distress call when he became so sick he was unable to continue flying the aircraft, 'SkyNews' reported.
According to an airport spokesman, two flight instructors from the ground were called in to talk to the passenger and guide him while he took control of the plane.
The passenger had very limited flying experience and had never landed an aircraft before, the spokesman said. Despite this, he successfully managed to land at the airport, the report said.
Fading light caused added danger to the situation, Roy Murray, one of the instructors, said. The pilot died later, however, the cause of his death was not known, the police said.