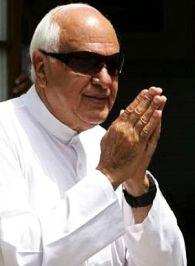 National Conference chief and Union minister Farooq Abdullah on Friday triggered a storm by commenting that the situation in the society is so bad that he is afraid of speaking to women these days.
"I am scared to talk to a woman these days. I do not even want to keep a female secretary, who knows, I might end up in jail because of a complaint. No, I am not blaming the girls, I am blaming society itself," Abdullah told media persons in Srinagar while reacting to the sexual harassment allegations against retired Supreme Court Justice AK Ganguly.
"The society has reached this point where now after one direction, it's putting pressure on everyone," he added.
Even though he later regretted his comments, the damage had already been done.
Abdullah's comments were excoriated for being misogynistic and insensitive at a time when the country is grappling with sexual harassment and violence against women.
Among those who sought an immediate apology was his son Omar who tweeted, "I'm sure the attempt wasn't to trivialise (the) important issue of women's security... So I hope dad apologises for the misplaced attempt at humour."
And apologise he did. In a statement, Abdullah said: "If I have hurt anyone's sentiment, I apologise."
Should this one-line statement be enough to exonerate him?
Do you think he deserves a boo? If you do, press the BOO button below to register your protest