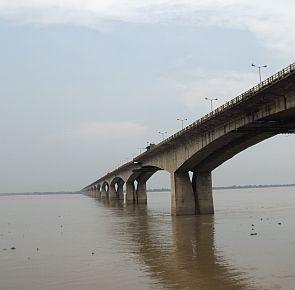 Around 18 of the 40 people went missing on Tuesday after a boat carrying them capsized on the GangaRiver at Betawar ghat near Shooltankeshwar area in Varanasi, the police said.
The boat, carrying 40 people who were going to Mirzapur from Varanasi, capsized on the Ganga river due strong flow of water in the afternoon, said Superintendent of Police (rural) Pradeep Gupta.
"Few people onboard the boat knew swimming and they saved others also. Nearly 22 people managed to swim safely out of the river after the boat sank," said Gupta. The search was on to find the missing 18 people. A team of NDRF personnel, Jal police and divers have been rushed to the spot to find the missing people, the SP said.
Most of the people, onboard the ill-fated boat, were from Mirzapur and were returning from Varanasi after work, the police said.