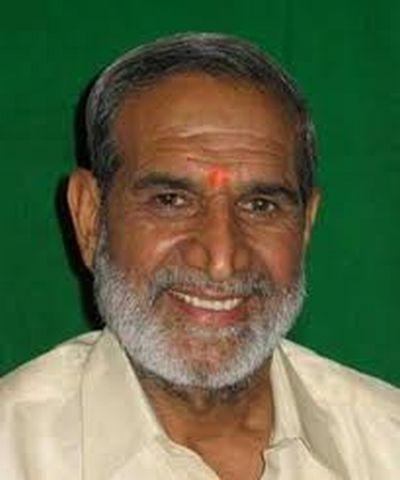 The Bharatiya Janata Party and its National Democratic Alliance ally Shiromani Akali Dal today demanded a legal challenge be mounted against the acquittal of Congress leader Sajjan Kumar in a 1984 anti-Sikh riots case by a local court and a Supreme Court-appointed SIT probe the 1984 incidents.
The Congress was very guarded in its reaction to the verdict saying "we respect the court and whatever they have said". Leader of the Opposition in Lok Sabha Sushma Swaraj said the clean chit given to Sajjan Kumar should be appealed against in a higher court.
She said a Supreme Court-monitored Special Investigation Team should be appointed to probe the anti-Sikh riots as has been done in the case of Gujarat where a similar body is looking into the 2002 riots.
The SIT had investigated the post-Godhra riots and the alleged role of Gujarat Chief Minister Narendra Modi in the case. The SIT did not find any evidence against Modi. Swaraj said there should be no "double standards" on this issue and if a SC-monitored SIT is appointed there can be justice for the families of those killed in 1984. There is still hope for justice for these families, she added.
Terming as "sad and unfortunate" the acquittal of Kumar, Shiromani Akali Dal chief and Punjab Chief Minister Parkash Singh Badal said it will challenge the order and demanded the setting up of a SIT-monitored by the court as in the Gujarat riots case.
"The acquittal of Sajjan Kumar is sad and very unfortunate. We will challenge it in a higher court," said Punjab Chief Minister Parkash Singh Badal.
He said while there was direct evidence against Kumar in the anti-Sikh riots case, he wondered how he alone was left out while all other accused in the case have been convicted based on the evidence against them.
Congress spokesperson Renuka Chowdhary said, "The court has taken a decision and acquitted Sajjan Kumar and we don't want to comment on that. We respect the court and whatever they have said."