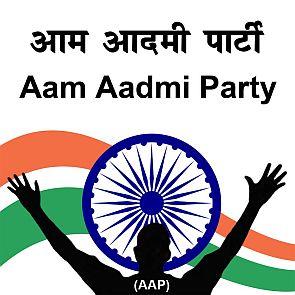 Aam Aadmi Party member Manish Sisodia said on Saturday that their party candidates might have been approached by Bharatiya Janata Party members with a mandate, which they have declined.
"Some of our candidates have told us that a few members of the BJP had approached them. It is not confirmed yet if they had approached them with a mandate but they tried doing something on similar lines," Sisodia said.
"Our candidates have given them a good answer. We have asked for votes from the public and said that we do not trust the Congress or the BJP, so we cannot go with either of them. It will be akin to betraying the people," he added.
He claimed that the sub-divisional magistrate has sent the party a notice for overspending in the election campaign.
"The SDM, who has been working with Delhi Chief Minister Sheila Dikshit for a long time, has given us a notice saying we have spent more than we were supposed to during the elections, but the truth is that Arvind Kejriwal spent only Rs 3 lakh in his constituency," said Sisodia.
"They are saying that we spent over Rs 16 lakh in the concert Jeet Ki Gunj alone but the artists had performed for free. But they said that they do not care if they took money or not, they will count the money that would have been charged. This is unjustified," he added.
He said the Election Commission issuing a notice to Kejriwal was merely a political stunt by the losing party.
"It is a political stunt of the losing party just to spite Arvind Kejriwal. We will reply to this notice and we do not think this notice is going to stay for long," he added.
The counting for the Delhi polls will take place on December 8. The polls were held on December 4.
The Congress, the BJP and the Aam Aadmi Party are the main parties in the race to form the next government in the state.