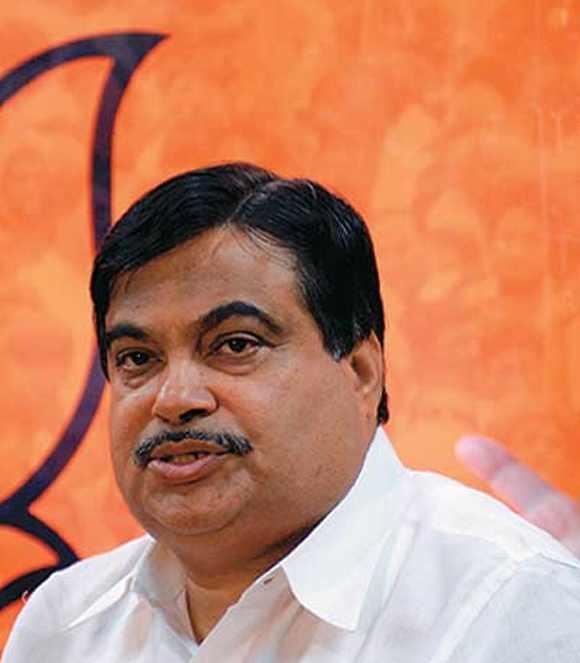 Divisions persisted within the Bharatiya Janata Party over the continuance of Nitin Gadkari as its president even as its Core Group yet again stood behind him insisting that there was 'no legal or moral wrongdoing' by him in the running of his company.
The party's second public backing for Gadkari in a fortnight came on a day of hectic activities in the wake of public demand by eminent lawyer and Party Member of Parliament Ram Jethmalani for Gadkari's immediate resignation with apparent backing of some senior leaders including Jaswant Singh and Yashwant Sinha.
The meeting of party's core group and general secretaries discussed the issue but senior leader L K Advani kept away apparently unhappy over Gadkari's continuance in the post. Gadkari also stayed away from the meeting to which Rashtriya Swayamsevak Sangh
ideologue and chartered accountant S Gurumurthy was specially invited to make a detailed presentation on the investments made in Gadkari's company Purti Sugar and Power Ltd.
"Gurumurthy, who has examined these documents, made a detailed presentation to party leaders. The meeting accepted the presentation and is convinced that there was no legal  or moral wrongdoing by Gadkari," said a Joint Statement issued by senior leaders Arun Jaitley and Sushma Swaraj after the two-hour meeting at the party headquarters.
The statement endorsed Gadkari's readiness to face any probe, maintaining that he has 'no direct or indirect interest' in the 18 companies which have invested in Purti Group.
"The party has full faith in the leadership of Gadkari and appeals to all party leaders not to air their views in public," said the statement read out by chief spokesman Ravi Shanker Prasad.